With a range of innovative products and technical knowledge, Aussie Trenchless' impact on the industry grows larger with time.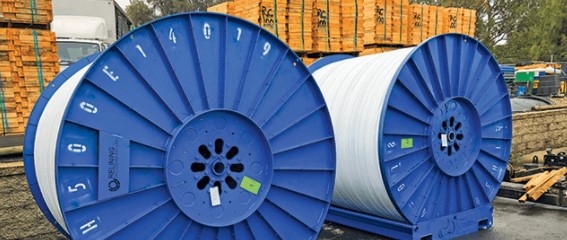 Characterised by its ease of use and speedy installation process, Aussie Trenchless SRP EXP can extend the service life of sewer and stormwater assets by more than five decades. The relining product – available for asset profiles from DN 150 to DN 1200 – is a close fit structural spiral ribbed PVC relining system for circular sewer and stormwater gravity pipelines.
Rather than acting as a one-trick pony, Aussie Trenchless has a few more stallions in its stable, including its Pipe Segment Technology (PST), used for the rehabilitation of gravity sewer mains. The man entry lining system has proven to be quite popular in the industry and uses transparent polypropylene lining panels, which are suited to a tight location.
Another popular product provided by Aussie Trenchless is the Hot Sleeve Heating Jacket, used to induce a speedy resin cure during patch and seal lining activities.