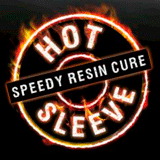 The electric blanket for the trenchless spot repair or junction sealing industry.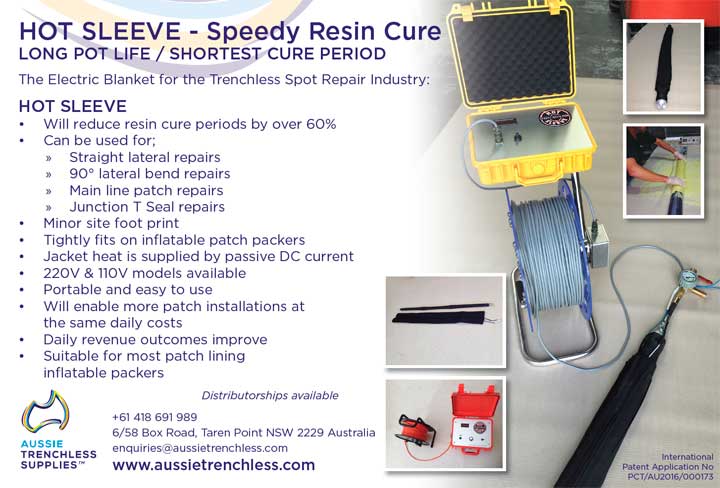 HOT SLEEVE reduces resin curing times by over two thirds. Read More
HYDRAPULSE™ reduces the likelihood of blockages and need for costly maintenance.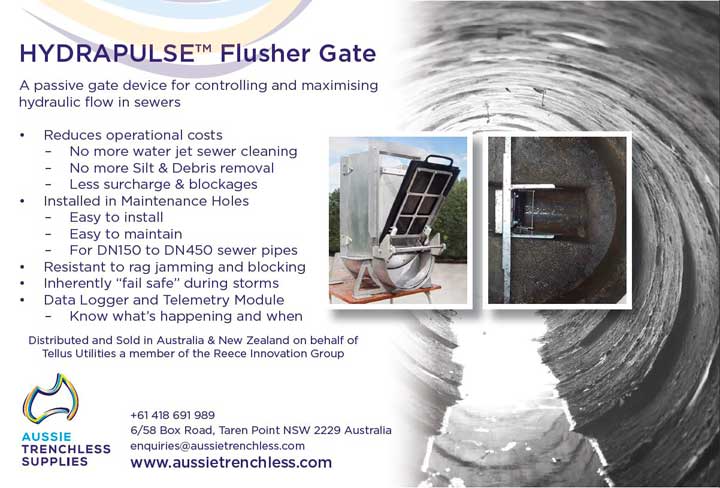 Automatically maintaining the cleanliness of sewer systems through hands off sewer maintenance. Read More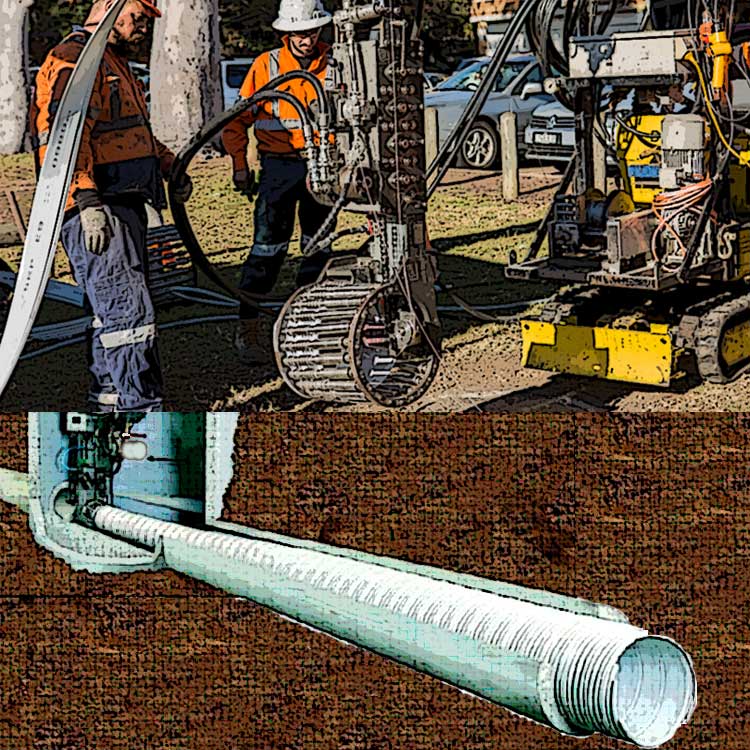 A "close fitting", structural spiral ribbed PVC trenchless pipe lining system.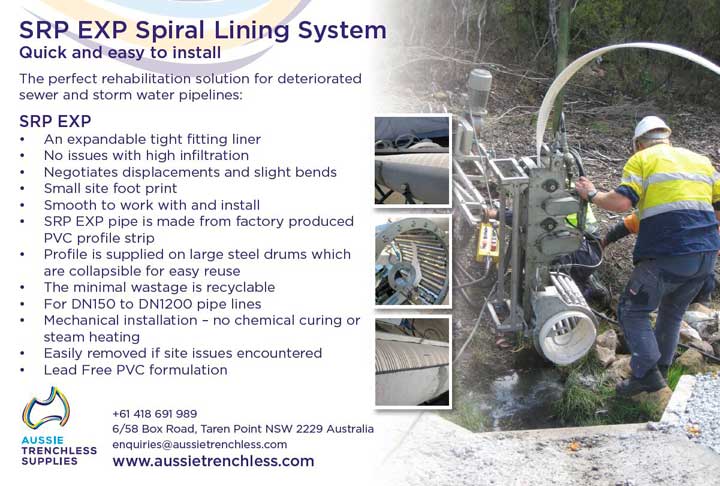 SRP-EXP System is the perfect Rehabilitation Solution for circular sewer and storm water gravity mains. Read More
PST is a nimble segmental lining system that is easy to use, fast to implement and suitable for all shapes.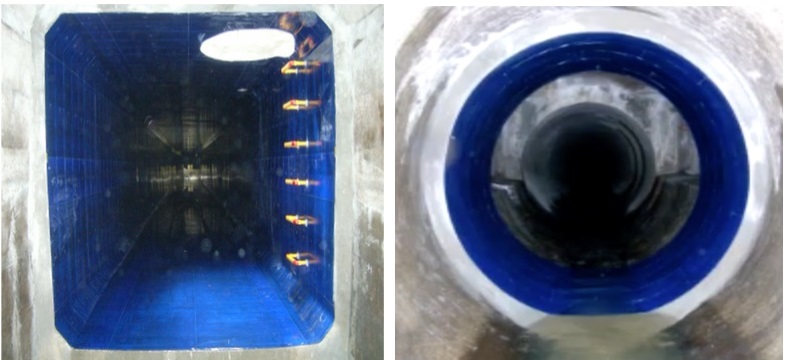 PST has a smooth internal surface that provides excellent hydraulic performance and it is also transparent to mitigate poor grouting risk. It can also be reinforced to make it suitable for any live load or depth challenge. Read More
---
All product and equipment is supplied through 'Aussie Trenchless Supplies'. To place an order or to discuss supply in more detail please Contact Us.