The HYDRAPULSE™ Flusher Gate is ideal for existing sewer systems that require regular cleaning.  This includes sewers with silting issues typically caused by relatively low flows and low gradients. In short, HYDRAPULSE™ is primarily designed to automatically keep all sizes of silting low grade pipes clean.
Watch an overview:
Watch an actual installation: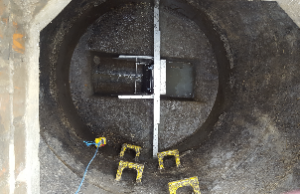 HYDRAPULSE™ is a low maintenance passive device that is installed in-situ. When the gate is in the closed position, effluent levels build until a sufficient head pressure causes the gates to open creating a down (and up) stream flush.  This process minimises the need for other forms of cleaning as any stagnate solids are typically flushed away.
Key points include:
Maintains cleanliness in sewer systems after jetting, and dramatically reduces the need to re-jet;
Reduces the likelihood of blockages, including fat oil and grease build up;
Operates with minimal maintenance requirements and can include remote monitoring; and
Accommodates storm conditions through 'fail safe' design.
The HYDRAPULSE™ has been expertly designed and includes an overflow route during storm conditions, anti-snag features, and advanced materials and seal technology to ensure high reliability and ease of maintenance.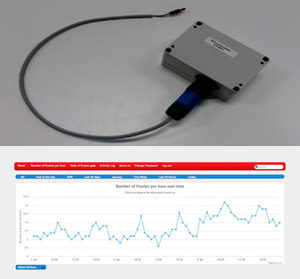 It also comes with an optional data logger and telemetry module which uses a sensor to record gate activations, and allows continuous and remote gate monitoring.
The HYDRAPULSE™ Flusher Gate is developed by Tellus Utilities:

and exclusively distributed in Australia and New Zealand by Aussie Trenchless. To order, learn more or for the PDF version of the HYDRAPULSE™ Brochure please Contact Us.
You can view the brochure below and watch the gate in action:
Aussie HYDRAPULSE Brochure

The HYDRAPULSE™ in action: